Unit Type Filter
You can filter your reports by Key Data's Standard Unit Types.
We partner with your property management software to pull your units' amenities. See our list below.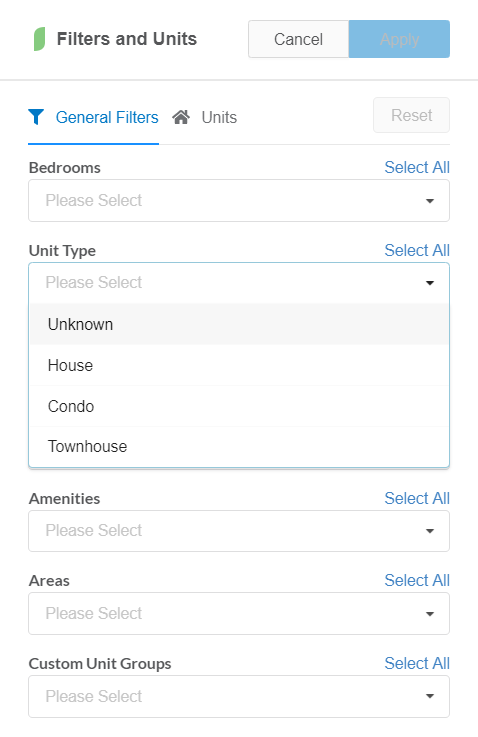 Unknown
House
Condo
Apartment
Townhouse
Are we missing some of your unit types? You can create your own Custom Unit Groups for any unit type that is not standard to Key Data. If your unit types match our standard unit types and are not showing up, let us know.