Key Data Dashboard Release & Enhancements released on March 24, 2020
Latest Enhancements
1. New Menu Structure: Reports have been reorganized and Settings is now located at the top right corner of your dashboard. "Unit Settings" and "Custom Unit Groups" have been added under the Settings tab.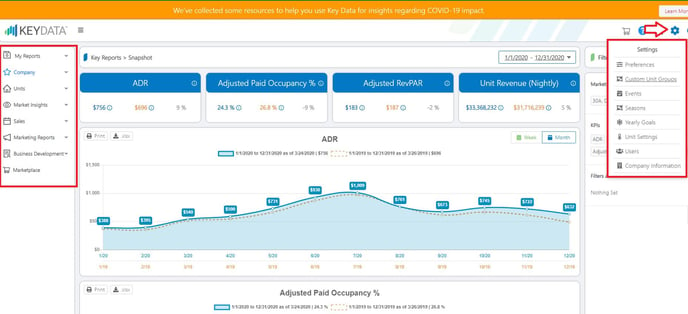 2. Custom Unit Group Colors: You can now control the visibility/color of a custom unit group. To view the custom unit group on your dashboard, select "Show on Unit Details List". On the Leaderboard and Unit Details List, you can select "Show Unit Groups" to control their visibility on the dashboard.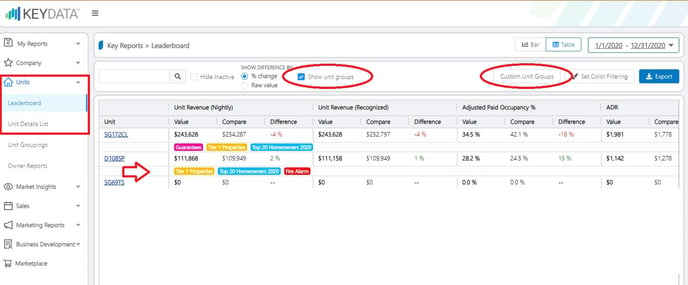 3. Bookings % Change by Date: This new feature has been added to the dashboard - you will be directed to it when you first login. Check it out!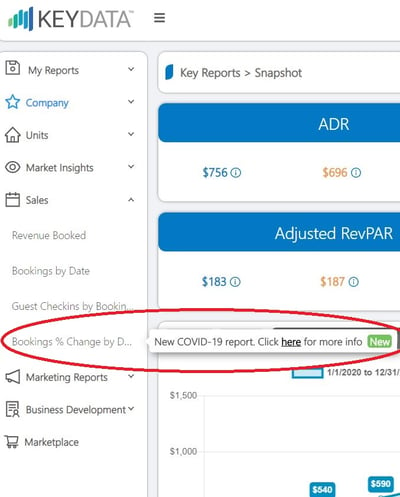 Note: Once on this report, under the filter ribbon, you can toggle between displaying markets Individually or Aggregated.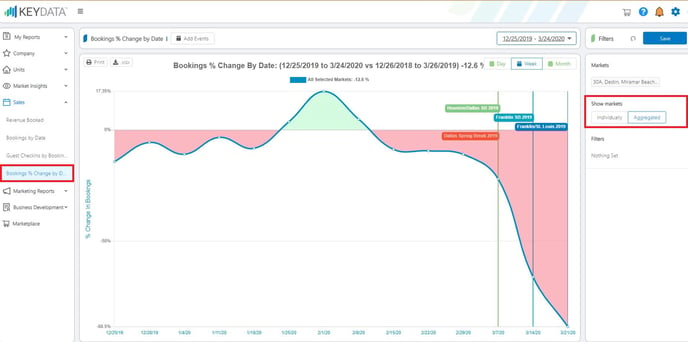 4. Cancellations: Cancellations have been added to Bookings by Date to show cancellations by date.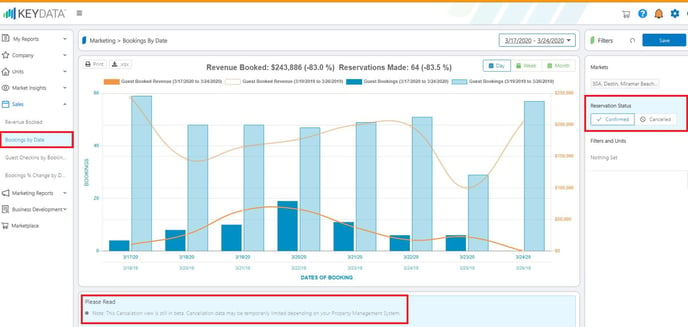 Integration Updates
Guesty - Net Income and Fare Accommodation have been added to determine where to receive rent. This option can change per customer.
EscapiaNET - Ignore Types has been added to Admin.
Hostfully - Incomplete unit data that stopped the job from running has now been fixed.
LiveRez Apify - Reports failing to export in LiveRez have been fixed.
HostAway - Known inquiry types have been removed, holds have been cleared to protect against overlaps/duplicates, and incomplete jobs has been fixed.
ISILink - The feed and historical sheet now have active status.
Streamline - Added Requires Full Details to Streamline Reservations details in order to receive more data to accurately determine rent.