With Key Data Dashboard, you can filter data by using our general filters, which appear in the Filters tab on the right-hand side of reports.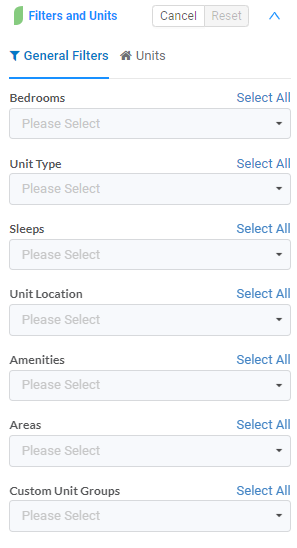 These filters include the number of Bedrooms, Unit Type, Sleeps, Unit Location, Amenities, and Areas. But you may have unique unit types that Key Data does not have a filter for, such as units within the same building, similar amenities such as golf carts, or units belonging to one homeowner.
You can create your own unit groups by clicking on the Settings button (cogwheel icon in the upper right corner) and then on Custom Unit Groups. You can add any number of units to a Custom Unit Group. When viewing the reports, you can filter the data by selecting your Custom Unit Groups in the Filters tab. View our step-by-step tutorial here on how to create Custom Unit Groups in your dashboard.