April 22, 2020 Release
Details of our latest release are provided below. We are working hard on additional screens to help with understanding COVID-19 impacts to your destination and welcome your input on anything additional.
1. Guest Checkins by Booking Date
We have added this new report to make it easy to track when guests plan to arrive by booking date.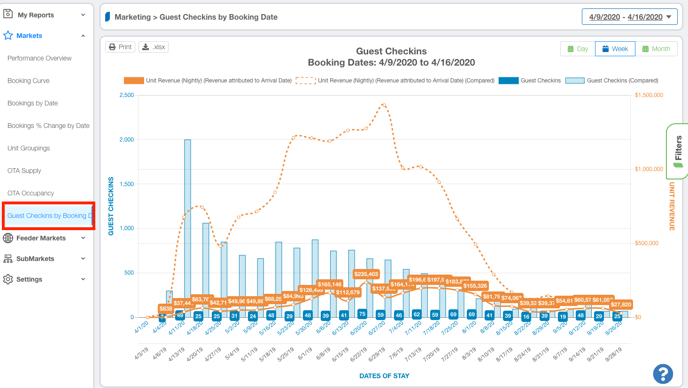 2. Bookings % Change by Date
Under the filter ribbon, you can now toggle between displaying markets individually or aggregated.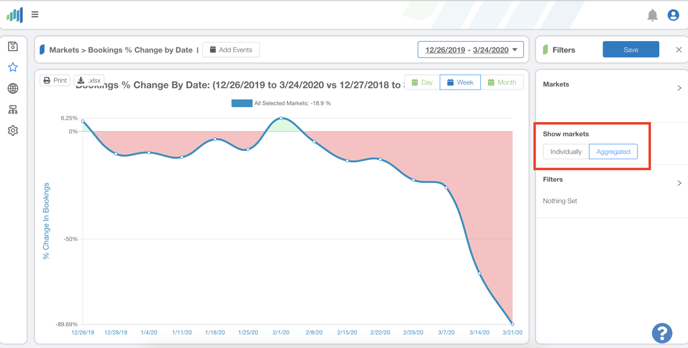 3. Datepicker
This feature has been moved out of filters and added to the top of every dashboard view.