Partner Success Manager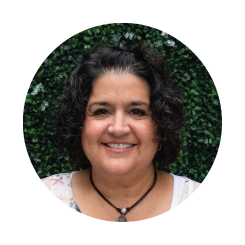 About Gina:
Gina Dubicki is the Director of Implementation and a Partner Success Manager at Key Data Dashboard. She is responsible for building business intelligence dashboards for Vacation Rental Managers around the globe. She also provides insight to new customers on how they can use their dashboard tools for a variety of departments.
With 20+ years of Vacation Rental Management experience, she has served in many capacities in the industry including PR/Marketing, Owner Services, Front Office, Reservations, Revenue Management, Finance and General Manager. She has led and trained teams in the US and Canada. Gina is also a former Board Member with the Florida Vacation Rental Managers Association and a former Loaned Executive with the United Way. Gina lives in Santa Rosa Beach, FL with her husband, daughter, mother, and their 3 rescue dogs. While not working, Gina enjoys Florida's state parks, bonfires, SEC Football and more specifically the Auburn Tigers. War Eagle!
If you don't know who your Partner Success Manager is, please reach out to support@keydatadashboard.com.